Do you wish to organize a cocktail party, a business meeting lunch or a breakfast?
Do you wish to offer original, healthy and meaningful meals to your guests?
Use our catering service!
Download our different brochures and prepare your event. We are here to help you for your specific event or to send you quotations.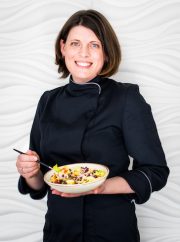 Origin of our meats and fish:
Chicken: Switzerland
Veal:Switzerland
Beef. Switzerland
Duck. France
Chorizo: Switzerland
Eggs: Switzerland
Thuna: Indian ocean
Prawns: Pacific Ocean
Salmon: Atlantic Ocean
We would be happy to give you detailed information on the possible presence of allergens in the dishes of the menu.
In case of allergy or intolerance, please contact our staff who will be happy to help you.